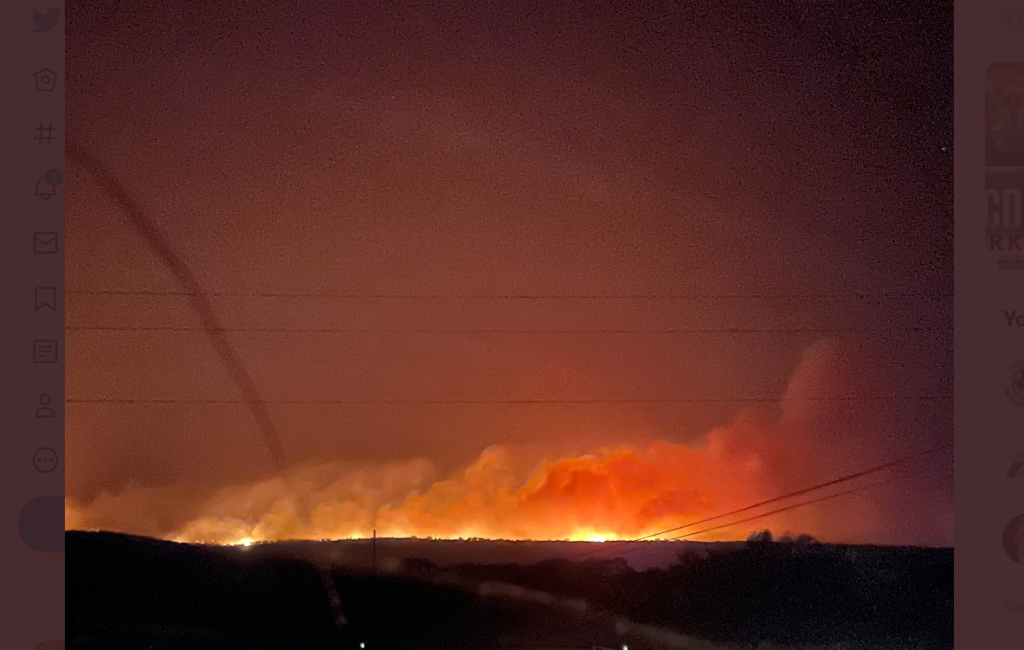 (Texas A&M Forest Service) – WBAP/KLIF – Texas A & M Forest Service officials warn 2022 is shaping up to be the most destructive fire season since 2011.Central Texas is particularly hard hit this year; 988 fires there, and statewide, 6900 fires statewide so far, charring 699-thousand acres.
A small wildfire in hard-hit Bastrop County suddenly exploded into 700 acres when winds shifted; now just 35 percent contained. The wildfires grow quickly on drought parched land that mutual aid deals with regional firefighters are heavily exercised, and returned in kind.
Officials say they cannot strongly enough suggest everyone now do their part to ensure no sparks are left to explode on land left bond dry in severe drought.
(Copyright, All Rights Reserved, WBAP/KLIF 2022)