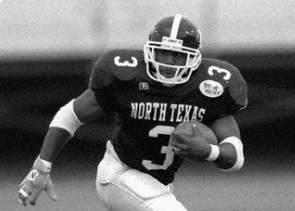 LANCASTER (WBAP/KLIF) – The man wanted in connection to a deadly shooting after a youth football game in Lancaster turned himself in to Police on Monday.
According to the Lancaster Police Department, on August 13 at 8:50 p.m. Lancaster Police Officers responded to a shooting in progress at the Community Park located on Jefferson Street. Lancaster Officers found a single gunshot victim identified as 43-year-old Lancaster resident Michael Hickmon.
Hickmon was transported to Methodist Central Hospital where he was later pronounced dead.
According to Lancaster PD, investigators spoke with several witnesses who stated there was a disagreement between the opposing coaching staff of two youth football teams over calls made by the officiating crew. The altercation became physical leading to the suspect pulling out a firearm and shooting Hickmon multiple times.
"At this time no other injuries have been reported," a statement from LPD said. "After the shooting, the suspect fled the scene in an unidentified vehicle, taking the firearm with him. Lancaster investigators identified the shooter as 39-year-old Yaqub Salik Talib. "
A warrant for murder, a first-degree felony was issued. On August 15, Yaqub turned himself into Dallas County Jail.
Lancaster Police said Monday afternoon that the circumstances leading up to the murder of Michael Hickman are still under investigation. Hickman played football for UNT.
Several witnesses and children were present during the incident. Investigators are working to identify and
question all involved. We are asking for privacy for the families involved while we conduct our
investigation.
The Lancaster Police Department is asking anyone with any information to call Crime Stoppers at 1-877-
373-847
The suspect's brother is former NFL star, and Richardson Native, Aqib Talib.
Copyright 2022. WBAP/KLIF News. All Rights Reserved.