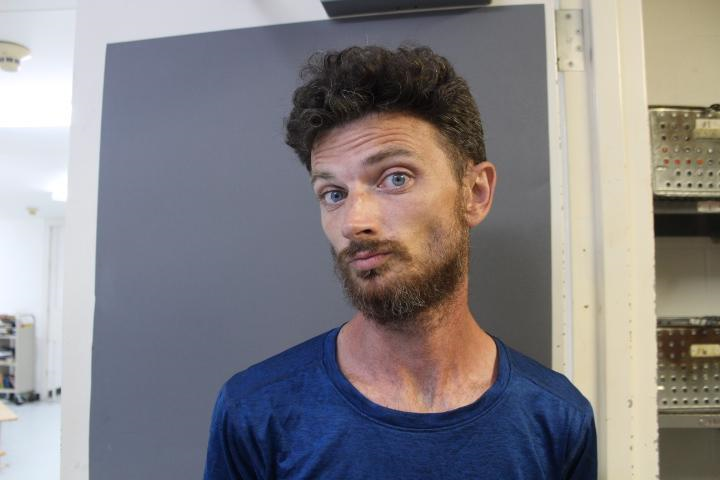 WHITE SETTLMENT (WBAP/KLIF News ) – White Settlement Police arrested the man accused of setting his home on fire and running away from the engulfed structure wearing only red boxer shorts.
The blaze erupted on Saturday, August 13th, around 9:15 p.m. at the home in the 8100 block of Raymond Avenue west of the El Jardin mobile home community.
When firefighters arrived on the scene, the house was fully engulfed in flames. Witnesses told investigators they saw the scantily clad man running from the scene.
After investigators published details of the case on social media, police received a tip about the suspect's identity.
White Settlement Police Chief Christopher Cook said officers later arrested 36-year-old Aaron Hosak, who allegedly set the blaze over money issues.
"It looks like there was some financial stressors that may have led this individual to thinking the best course of action would be to just burn his house down," he said.
Fortunately, firefighters were able to extinguish the blaze before the flames spread to other properties and possibly caused injuries.
Chief Cook thanked the public for their help solving this case.
"Our extra eyes and ears really helped solve this case, from the initial person of interest, to fully identifying the homeowner as the suspect in this case," he said.
Hosak is charged with one count of Arson of a Habitation, a first-degree felony with a penalty range of 5-99 years or life in prison.
Copyright 2021. WBAP/KLIF News. All Rights Reserved.