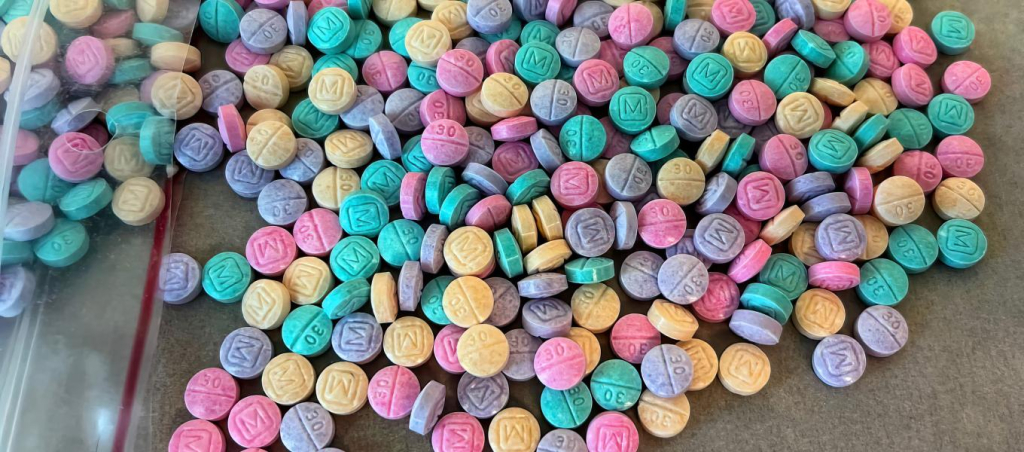 Dallas (WBAP/KLIF) – The Drug Enforcement Administration is sounding the alarm on a disturbing tactic being used by drug cartels and traffickers to target youngsters.
The agency says that fentanyl is being sold in power and pill form in a rainbow colors that are intentionally meant to look like candy; at times being called real band names like Skittles and SweetTARTS.
According to the DEA website, "Rainbow fentanyl—fentanyl pills and powder that come in a variety of bright colors, shapes, and sizes—is a deliberate effort by drug traffickers to drive addiction amongst kids and young adults," said DEA Administrator Anne Milgram.
Addiction and detox expert Sara Kaylor, Director Gallus Medical Detox Center in Dallas says the product is NOT candy, but made to look like candy. As authorities do all they can to stop it at the border, Kaylor says, "The key is to continue raising awareness about the potency of fentanyl and how potent it is."
Listen:
Jeri Lawrence, of Gallus says "We educate parents on over-the-counter drug tests; there are fentanyl sticks and we need to educate everybody on Narcan, reversal agent for an opioid overdose."
Experts say that traffickers are only concerned about the bottom line, no matter the age of the user.
Gallus offers inpatient medical detox services in 5 cities including Dallas, San Antonio, Las Vegas, Phoenix and Denver.
(Copyright 2022 WBAP/KLIF 24/7 News.)