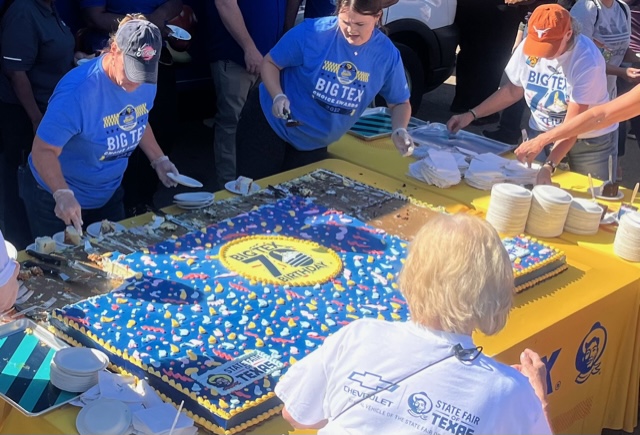 DALLAS (WBAP/KLIF) – Big Tex turned 70-years-old on Tuesday and fair-goers celebrated in style.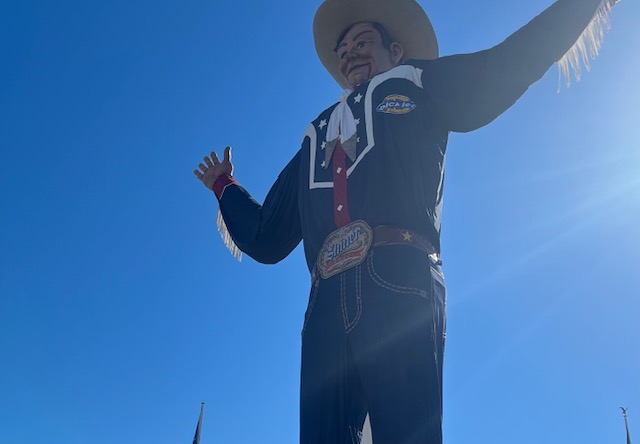 "We have not celebrated in a big way since he turned 60," said the fair's Karissa Condoianis. "So, making it ten years since the fire, and now having Big Tex standing tall and celebrating 70 makes this feel like a very monumental moment."
Texans lined up for a slice of the giant cake rolled out by Kroger. There were also opportunities to enjoy a Dr. Pepper Blue Bell float, and other birthday events. Midway rides were also discounted Monday in honor of the 55-foot-tall cowboy.
Copyright 2022. WBAP/KLIF News. All Rights Reserved.