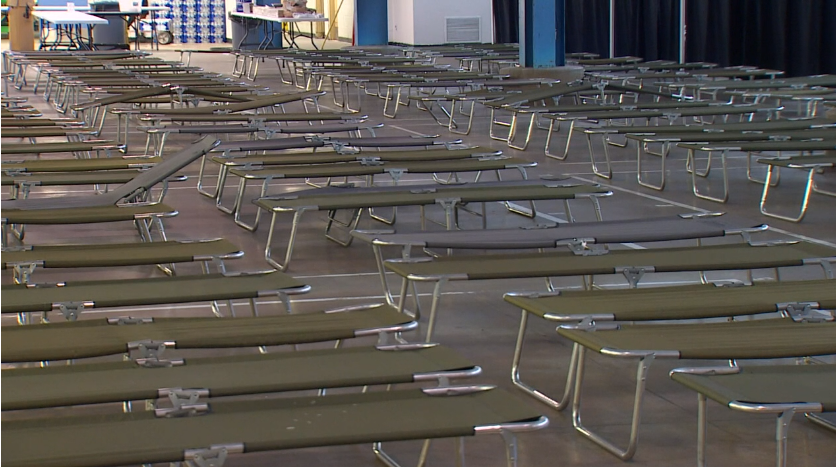 DALLAS (WBAP/KLIF News ) – The Our Calling shelter has joined forces with the Austin Street Center in downtown Dallas to serve the homeless community during the arctic cold snap that will blanket the region beginning Thursday.
The non-profit's Pastor Wayne Walker said guests of the shelter, at Austin Street Center's former now unused facility, will have access to numerous amenities.
"Great food to eat, snacks, blankets, we have hygiene resources for them, we have cots so nobody will be sleeping on the ground, we have designated areas for men and women," he said.
With temperatures expected to plunge to single digits Thursday night, the shelter is expecting a large number of the city's homeless population to seek respite from the cold.
Pastor Walker said plans are in place if the shelter reaches capacity.
"The city is going to open up public libraries and if that were to expand beyond that need then we would move over and take over a portion of Fair Park as well to make sure that all of our friends experiencing homelessness have a safe place to go during this terrible storm," he said.
The Austin Street Center's winter weather facility is located 2929 Hickory Street.
The center opened a new 60,000 square-foot facility in June located at 1717 Jeffries Street, to provide safe shelter with a capacity to serve almost 500 a day.
The Hickory Street location will help an additional 360 people. It will open its doors Thursday through Monday, weather pending.
Pastor Walker said both OurCalling and the Austin Street Center are always in need of volunteers. Financial donations are also accepted.
Copyright 2021. WBAP/KLIF News. All Rights Reserved.