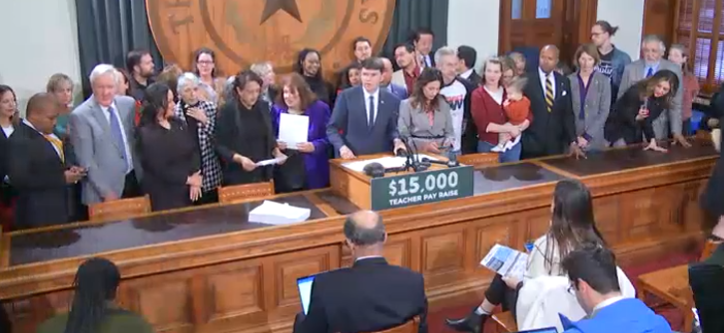 AUSTIN (WBAP/KLIF) – Texas State Rep. James Talarico is behind a bill that, if passed, would give Texas teachers a $15,000 pay bump.
"House Bill 1548 would be the biggest teacher pay raise in Texas history.," said Rep. Talarico. "This moment demands bold action and that's what our state is known for."
The bill would raise the minimum pay for inexperienced teachers to just over to $48,000 a year, and the average teacher pay to just under $74,000.
Talarico pointed to a budget surplus of more than $33 billion this legislative session.
"We have no excuse," Rep Talarico said. "Hoarding this surplus while educators and children are suffering is immoral."
Talarico said that the bill, if passed, would also provide sustainable property tax relief. According to the former teacher, increasing the state's share of school funding would reduce property taxes at the local level.
Copyright 2023. WBAP/KLIF News. All Rights Reserved.