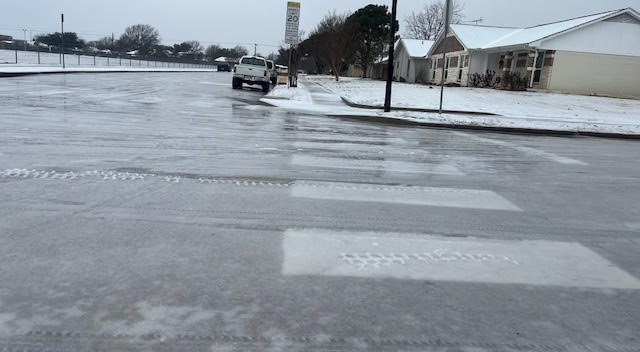 (WBAP/KLIF) – Conditions on area roads and highways are expected to worsen before they get better as the ongoing winter storm takes a firm hold on North Texas.
State leaders said during a briefing that power outages will become more likely as ice builds up on trees and power lines. The Texas power grid is seemingly holding up, but localized outages are occurring and are expected to continue until the ice thaws.
The National Weather Service warned that conditions can be deceiving because freezing rain isn't coming in downpours, but instead a sporadic drizzle.
TXDOT continues to treat roadways and the number of crashes is piling up. But, residential neighborhoods are also treacherous.
Many schools and businesses across North Texas will close again on Thursday. Conditions are expected to significantly improve until Friday.
Copyright 2023. WBAP/KLIF News. All Rights Reserved.