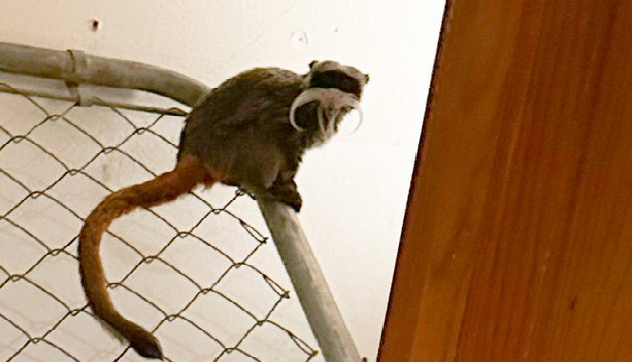 DALLAS (WBAP/KLIF) – Two stolen monkeys were returned to the Dallas Zoo late Tuesday in the latest of a bizarre string of events at the zoo.
The two Emperor Tamarin monkeys that were taken from the zoo early Monday, were found in a community house next to the Family Center Church of God in Christ, in Lancaster. Church spokesperson Tonya Thomas says her family called police and the monkeys were found in a closet of the home.
The monkeys were returned to the zoo where staff is examining them.
The investigation into the missing monkeys continues in what has been a bizarre string of events at the Zoo. Nearly two weeks ago, an endangered vulture who had lived at the zoo for 33 years was found dead in his habitat with a wound. The zoo ramped up its security camera coverage.
A week before the vulture was found a clouded leopard escaped for a few hours after two separate animals' enclosures were cut at the zoo.
Federal and local investigators are looking into the unusual chain of events. Dallas Police are looking for a man they believed could be involved. They've plastered his surveillance photo on across social media.
WFAA TV reports the zoo is offering a reward of $25,000 for information that leads to the arrest and indictment of whoever was responsible for any of the incidents.
Copyright 2023. WBAP/KLIF News. All Rights Reserved.