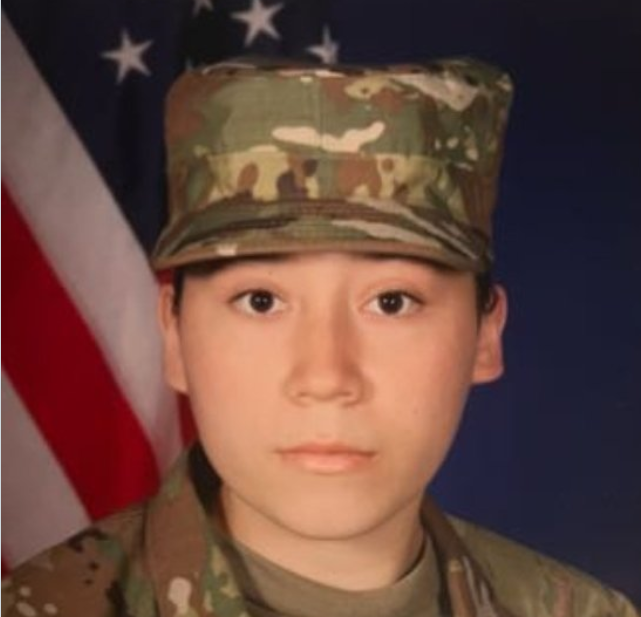 FORT HOOD (WBAP/KLIF News ) – The U.S. military is investigating yet another death at Fort Hood.
Army officials said Pvt. Ana Basaldua Ruiz, a combat engineer who spent 15 months with the 1st Cavalry Division, died on Monday.
Although little information has been released in her death at the base just outside Killeen, military officials that her family would be given support and "all releasable information" while adding that foul play is not suspected.
In a news release, Fort Hood officials said "Army CID will continue to conduct a thorough investigation and gather all evidence and facts to ensure they discover exactly what transpired. Information related to any possible harassment will be addressed and investigated fully."
"A loss of any one of our Soldiers is a tragedy and it is no different in the death of Private Ana Basalduaruiz. Our heart and thoughts go out to the family, friends and colleagues of Ana," said Col. Christopher Dempsey, commander, 1st Armored Brigade Combat Team, 1st Cavalry Division.
Pvt. Balsadua Ruiz' family said she told them she was being sexually harassed by a superior before her death. According to Telemundo, her parents said military officials told them their daughter died by suicide.
Ruiz' passing is the latest in a series of tragedies at a base that has been the site of murder, sexual assault and suicides.
One of the most high-profiles cases was the 2020 murder of Vanessa Guillen. Authorities said investigators believe she was killed by a fellow soldier who killed himself the day her remains were found.
His girlfriend, 24-year-old Cecily Aguilar, pleaded guilty to being an accessory to murder after the fact and three counts of making a false statement.
Guillen's family said that she told them she was being harassed and assaulted at Fort Hood. Her killing and other issues on the base prompted a federal investigation and a social media movement calling for change.
In 2021, state and federal lawmakers passed the I Am Vanessa Guillen Act, sponsored by Representative Sylvia Garcia (D-Houston), which strips authorities from commanders and gives survivors more options to report abuse.
Copyright 2023. WBAP/KLIF News. All Rights Reserved.