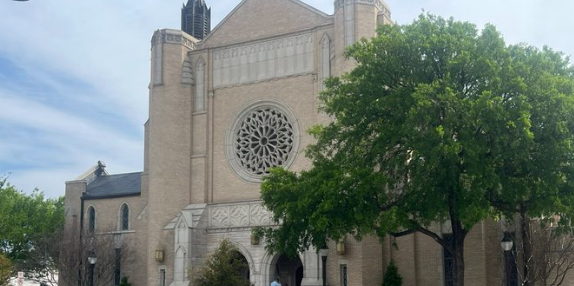 DALLAS (WBAP/KLIF) – A Dallas church community is hurting in the wake of this week's school shooting in Nashville. Three adults and three students were killed inside the Covenant School.
Hundreds of People packed Park Cities Presbyterian Church in Dallas on Tuesday for a vigil. The service was meant to lift up the family of Chad Scruggs, a former Associate Pastor at Park Cities Presbyterian, and current pastor of Covenant Church and school in Nashville. His daughter was among the dead.
Scruggs was an Associate Pastor at Park Cities for five years, and before that, worked in ministry on the SMU campus. His communities in Texas and in Nashville are wrapping their arms around Scruggs and his family this week.
Copyright 2023. WBAP/KLIF News. All Rights Reserved.