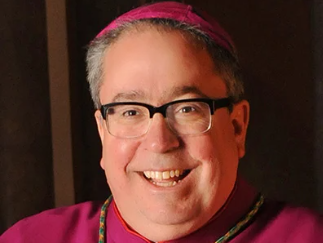 FORT WORTH (WBAP/KLIF) – The Catholic Diocese of Fort Worth is responding to a lawsuit fled on behalf of a nun living at an Arlington monastery.
According to the diocese, Bishop Michael Olson received a report in April 2023 that the Reverend Mother Teresa Agnes of Jesus Crucified Gerlach, O.C.D., committed sins against the Sixth Commandment and violated her vow of chastity with a priest from outside the Diocese of Fort Worth.
The diocese said the priest's superiors were notified.
An ecclesiastical investigation into the report of the grave misconduct was initiated
at the Monastery of the Most Holy Trinity in Arlington, on April 24.
The Reverend Mother Teresa Agnes has responded by initiating civil litigation against Bishop Olson and the Diocese of Fort Worth. Her attorney's say the Bishop overstepped his authority by disciplining the monastery. They claim the monastery falls under the leadership of the Pope, not the local diocese.
Copyright 2023. WBAP/KLIF News. All Rights Reserved.