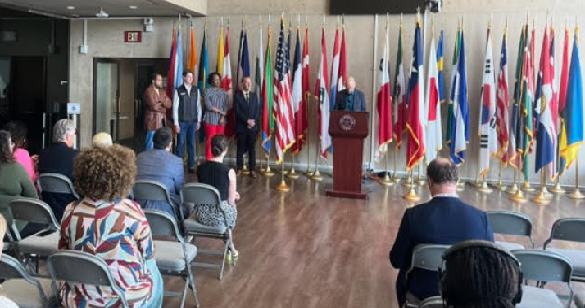 DALLAS (WBAP/KLIF) – The impacts of a ransomware attack on the City of Dallas continue into another week.
The attack was first detected earlier this month and has impacted a number of city services online and in person. A recent post by the hacking group Royal indicated it would share personal information taken from the city's servers. The city has been tight-lipped on the ransom itself.
The city announced on Monday that the Dallas Municipal Court building will be closed from May 22 through May 29.
"You can mail in payments, any requests, or documents to the court. During this time, we cannot accept payments in person, online, or by phone," a statement on the city website reads. "There are also no court hearings, trials, jury duty, or administrative hearings (for parking violations). All cases scheduled during the outage will be reset. The updated court dates will be mailed to the address the court has on file once our system is up."
Any citation payments or documents due while the Municipal Court is down, will be accepted when service is restored.
Copyright 2023. WBAP/KLIF News. All Rights Reserved.