(WBAP/KLIF) — The City of Dallas broke ground, Wednesday, on a $5-million renovation of Reverchon Park's baseball field. The 1920's-era facility has been in disrepair and in need of renovations for years.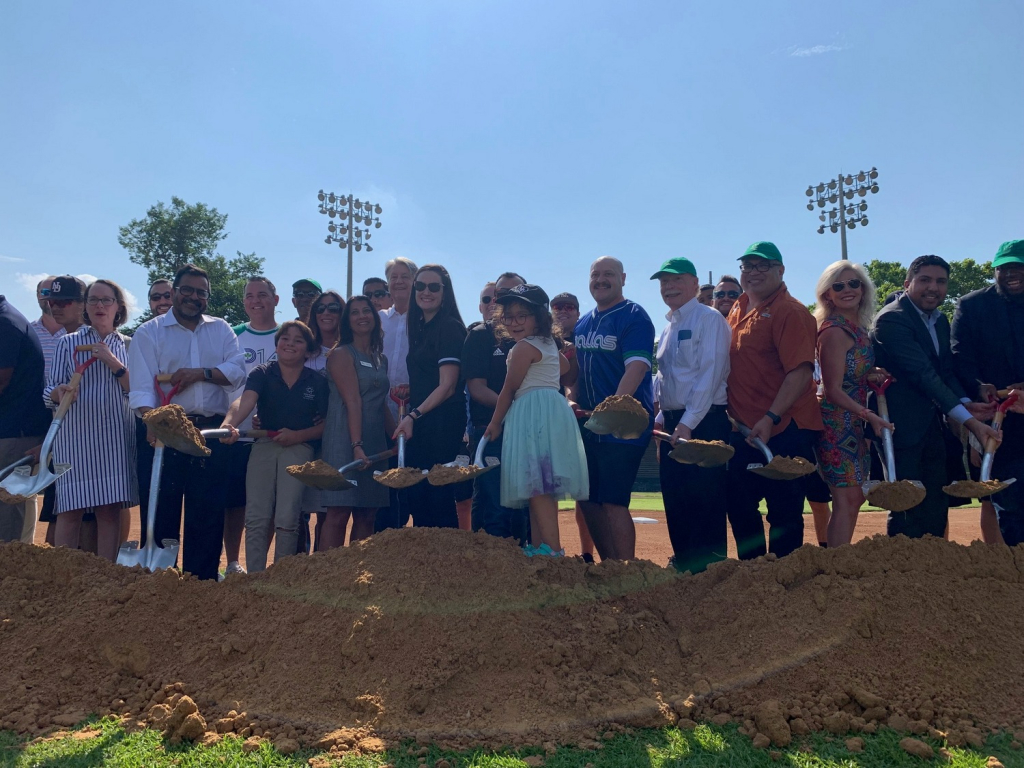 Dallas City Councilman Jesse Moreno joined the Parks & Recreation Department and Dallas ISD Trustees to celebrate the renovation, which will give North Dallas High School another 30-year contract to utilize the park for its baseball team.
The more than century old field has been on the list for years to receive a new playing field, dugouts, grandstands, bullpen and batting cages, as well as a new concessions area and restrooms. Texas Rangers Hall of Famer Michael Young also donated $50,000 to the project.
Listen to WBAP/KLIF report:
(Copyright 2023 WBAP/KLIF Newsroom News. All rights reserved.)