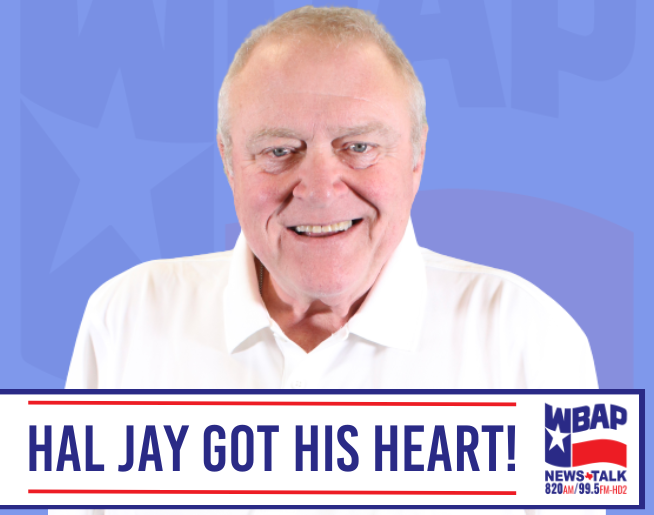 HEAR HAL JAY WITH THE WBAP MORNING NEWS TEAM (February 7th, 2023)
Hal Jay has received a new heart and is resting comfortably, according to his wife. Last month Jay announced on his WBAP-AM morning show that he was awaiting a heart transplant.
Jay's wife Ann shared the news with Cumulus Market Manager Dan Bennett over the weekend. "The surgery is done. Everything went great. Prayers answered. Thank you all for caring and praying for Hal."
Last month Jay called in to the WBAP (820 AM) morning show from his hospital bed at Baylor Medical Center, where he was waiting for the transplant.
During the interview, Jay said his medical issues began with a cardiac-related incident last month. He was taken to a local hospital, then transferred to the Baylor Medical Center at the request of his cardiologist.
When station officials were visiting him at Baylor, he had another cardiac incident, he told listeners.
"I said, doctor, how sick am I? And he said, you're real, real sick, your heart's done," Jay said.
Jay said the psychological stress of going through a heart transplant "is like nothing that I've ever been [through]." Still, he was able to keep his quick with that has gotten him through four decades of broadcasting on WBAP.
"They asked me if I'm allergic to anything before they started all this, and I said, hospital bills," he quipped.
To listen to Jay's full interview on the WBAP morning news program, go HERE