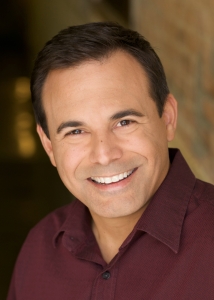 Chris Salcedo is a veteran broadcaster, author and a political analyst.  And now he's on WBAP NewsTalk 820AM from 9am – 11am every weekday morning!
A graduate of San Diego State University, Chris got started in radio in news and traffic.  From there he began his career in television doing weather on XETV, San Diego's Fox 6.  Chris has filled in for the nationally syndicated Glenn Beck, Andrea Tantaros and Roger Hedgecock radio shows.
Chris expanded his news experience as a news anchor here in Dallas/Fort Worth at CBS11/TXA21.  He still calls Dallas/Fort Worth home, and has been heard many times on WBAP as a fill-in talk host.
Chris' background includes serving as a news anchor on a nationally syndicated radio news network.  He continues as a contributor to The Blaze.com and is the Executive Director of the Conservative Hispanic Society.
EMAIL CHRIS AT: 
Facebook: https://www.facebook.com/The-Chris-Salcedo-Show-237257526423309/
Parler: @chrissalcedoshow
Did your state representative support Joe Straus? Check the list here!