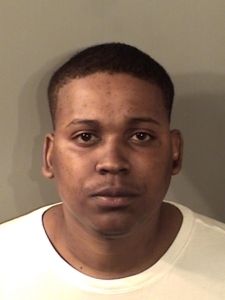 DENTON (WBAP/KLIF News) — Two more students at the University of North Texas who are formerly associated with the men's basketball team have been identified in an organized crime pursuit.
Graduate student Derail Green and former student men's basketball manager Brian "BJ" Johnson both have warrants issued for their arrests, per documents obtained by WBAP. Green is wanted for promoting prostitution and has yet to be arrested. Johnson is wanted for the same plus possession of marijuana, but was arrested Wednesday.
Sophomore Rickey Brice Jr. was arrested Monday and booked into the Denton County jail for possession of marijuana two ounces or less. He was released after posting bond.
According to the affidavit, an online sexual assault report was filed on March 30, alleging an assault and promotion of prostitution occurred at an off-campus location.
On April 4, the affidavit says the victim received a phone call from Green and Johnson, who took the phone to her Resident Assistant and put it on speaker phone. From there, the affidavit states the victim identified the two, and both Green and Johnson solicited the victim to exchange in sexual acts in exchange for money. The document says both men "explained to the victim how the amount of money that could be charged, as well as their ability to find professional clientele."
On April 25, according to the affidavit, Johnson confirmed to an investigator that the above phone call happened and admitted there were other similar incidents. Cell phone records obtained by police show Johnson arranging a second victim to meet with a man named Terry Marlon on March 29 to engage in sexual acts for money, according to the affidavit.
The document states police reached out to the second victim, who confirmed Marlon took her to an off-campus location, where she performed sexual acts for money. Investigators reviewed her phone records to confirm her and Johnson's story, and they all matched up, according to the affidavit.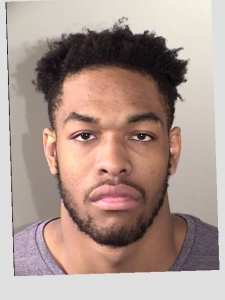 In terms of Brice's arrest on marijuana charges, a separate affidavit obtained by WBAP shows police obtained a search warrant in relation to the sexual assault report made on March 30. When police arrived at the apartment, which Brice also lived at, they found marijuana in the common area and were able to eliminate Brice and Johnson's other roommates from the investigation. Brice is not connected to the prostitution charges.
In a statement, the university said it received a report of an alleged sexual assault with reference to prostitution March 30. A subsequent police investigation tied the three students and the fourth person to the allegations. UNT Vice President of University Relations and Planning Deborah Leliaert said the school took swift action.
"None of the students involved are currently on our campus, and we're not at the point where UNT was advised that there could be a problem," she said.
Leliaert said the university has commissioned an external review of the school's basketball program to be conducted by Bond Schoeneck & King, a national law firm.
"To ensure that there are no cultural or climate issues within the program, the independent review is already underway and is not focused on any potential criminal action — as that is the work of our UNT Police Department," she said.
The statement said that UNT will report the results of the review, along with any recommendations, upon its completion.